If the plumbing system of your Westfield home has undergone certain instances of leakage, then it is highly imperative for you as a homeowner to ensure that the pipelines and drains and inspected and treated in accordance to their necessities of full restoration. Unfortunately, leakage in plumbing systems is a common occurrence that affects quite a bit of homes in today's communities.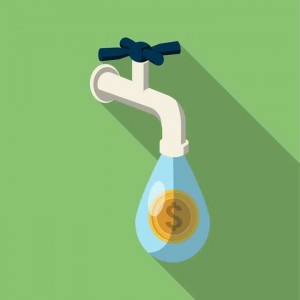 The recommended course of action for arriving at resolutions is to hire the services of a professional plumbing company that has established itself as being a provider of optimal services. By acquiring the services of a professional plumber, you can have a sense of assurance in knowing that not only will your home's drains and pipelines be working efficiently and effectively again, but you will also be able to potentially retain the overall value of your home.
Preventing Leaks
When it comes to a home's set of drains and pipelines, there are a multitude of reasons why it is an essential necessity to ensure that they are optimally functioning. The plumbing system of a home is usually interconnected to washing machines, toilets, outdoor sprinkler systems, garbage disposals, refrigerators, bathtubs and more.
Therefore, if there is a leak any within the premises of the plumbing system, there is a good chance that either one or more of such interconnected amenities/appliances will cease to function. Due to the pipelines and drains of a plumbing system being fixated within a centralized system, it is highly likely the functionality of every interconnected appliance/amenities will cease.
A professional plumber can inspect each and every pipeline/drain within the premises of a Westfield home's plumbing system to arrive at optimal solutions. The tools and equipment of a professional plumber enables them to not only detect the problem(s) that are existent within the set of the home's drains/pipelines, but also to decide which solutions are going to be the most beneficial for the efficiency and effectiveness of the home.
If the homeowner realizes that the water flow of their amenities have slowed down or ceased functioning all together, then there is a high chance of there being a leak somewhere in the home. It can be very difficult to detect a leak within a set of drains and pipelines without the proper tools and equipment. Contact a professional plumber to have your plumbing system checked, repaired, replaced or upgraded today!
Don't be submerged by the water in your Westfield, IN home. Call L.E. Isley & Sons Plumbing at (317) 420-4006today, and get that water leak repaired now!