Professional Kitchen Installations in Northern Indianapolis
New Appliances, Remodeling, and More
The appliances in your kitchen are some of the most frequently used ones in your entire home. They help you cook, clean, store food, and more, which is why you want to make sure that these appliances are always the right ones for the job.
If your kitchen appliances need replacing, or if you're getting something new installed, our team at L.E. Isley & Sons is here to help you ensure that the installation process goes as smoothly as possible. Our professional installers can ensure that your new appliances are installed safely and correctly, without the risk of water or gas leaks.
---
Fill out our online contact form or call (317) 420-4006 to learn more about how our Westfield-based family can help you build the kitchen of your dreams with our professional installation services!
---
Get Water Flowing to Your Kitchen
As a family-owned plumbing business with 4 generations of experience, we know a thing or two about pipes and fixtures. No matter what kind of appliances you need, if it involves running water, we have the skills and tools to make sure everything's flowing smoothly. We can help you install a variety of kitchen plumbing fixtures, including:
Sinks
Dishwashers
Laundry machines
And more!
We Go Beyond Plumbing
At L.E. Isley & Sons, we don't settle for anything less than the best for our customers, and we certainly don't want you settling for sub-par installations for any of your kitchen appliances, even the ones that don't involve running water. That's why we've made sure that our kitchen installation team truly can handle any appliance, including:
Refrigerators
Ovens
Stoves
Other cooking appliances
And more!
We have extensive experience dealing with gas lines and gas-powered appliances, allowing us to install these appliances safely and effectively.
100 Years of Quality Service
The Isley family has been providing Westfield and Northern Indianapolis residents with quality plumbing services and more since 1915; that's over 100 years of successfully installed appliances! We bring the full force of four generations of plumbing experience to every job we undertake to ensure that you're getting the best solutions possible, and we make sure that you never have to settle for anything less than exceptional workmanship and outstanding service. When you call our team to assist with your kitchen installations, we guarantee you'll have beautiful, functional appliances in no time!
---
Call (317) 420-4006 or contact us online to schedule your appointment with our Westfield and Northern Indianapolis kitchen repair team today!
---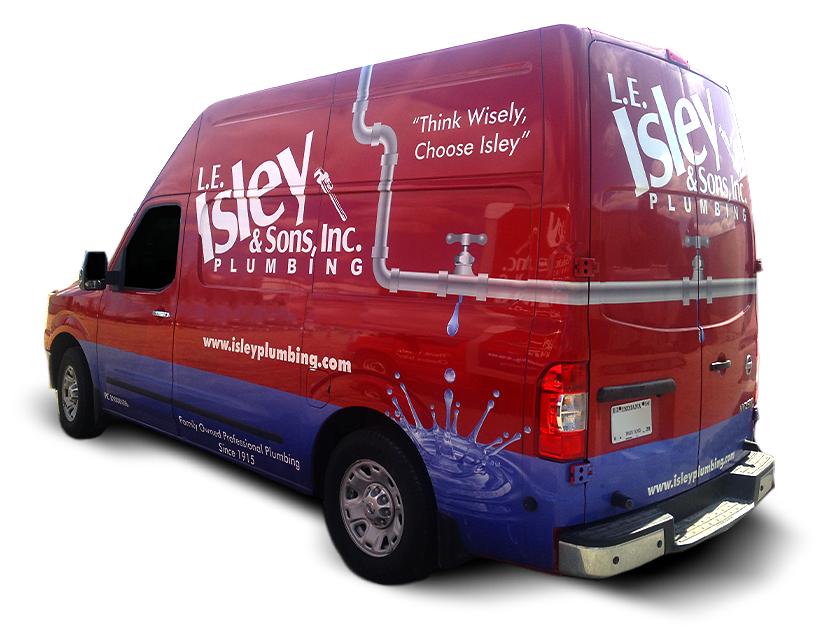 We Love Our Customers!
See What They Have to Say About Us
Plumbers You Can Trust
Our customers receive the personal attention they deserve.
Family Owned & Operated
Four generations of good old-fashioned customer service.
Flat Rate Plumbing Prices
Prices provided before service begins. No hassle, no surprises.
Guaranteed Solutions
We've been solving plumbing problems for over a century.