Plumbing Repairs in Northern Indianapolis
Comprehensive & Reliable Plumbing Solutions for Homes in Your Area
At L.E. Isley & Sons Inc., we understand that plumbing issues can be inconvenient and disruptive to your daily life. As a family-owned business with four generations of experience, we are dedicated to providing efficient plumbing repair services to homes in Northern Indianapolis. Our team of skilled plumbers is here to address all your plumbing needs, from minor repairs to major installations.
Common Plumbing Repairs We Handle
Plumbing systems are complex, and issues can arise at any time. Our team is equipped to handle a wide range of plumbing repairs, including:
Leaky Faucets: A dripping faucet may seem like a minor annoyance, but it can waste a significant amount of water over time, leading to increased utility bills. Our plumbers can quickly diagnose and repair your leaky faucet to conserve water and save you money.
Clogged Drains: Blocked drains can cause water to back up and create unpleasant odors. We offer efficient drain cleaning services to clear stubborn clogs and keep your pipes flowing smoothly.
Running Toilets: A continuously running toilet can waste thousands of gallons of water and inflate your water bill. Our experienced plumbers can identify the cause of the problem and fix it to ensure your toilet operates efficiently.
Water Heater Issues: If you're experiencing inconsistent water temperatures or running out of hot water too quickly, our team can assess your water heater and provide the necessary repairs or replacements to restore your comfort.
Pipe Leaks & Bursts: Leaking or burst pipes can cause extensive water damage to your property. Our expert plumbers use state-of-the-art equipment to detect and repair leaks, preventing further damage to your home or business.
Garbage Disposal Problems: A malfunctioning garbage disposal can cause unpleasant odors and make your kitchen unusable. We can repair or replace your garbage disposal to ensure it functions properly and safely.
Why Choose L.E. Isley & Sons Inc. for Your Plumbing Repairs
At L.E. Isley & Sons Inc., we pride ourselves on delivering exceptional customer service and high-quality plumbing solutions.
When you choose us for your plumbing repairs, you can expect:
Prompt and professional service from licensed and experienced plumbers
Flat-rate pricing with no hidden fees
Guaranteed solutions to ensure your complete satisfaction
A commitment to preserving the integrity of your property while providing effective plumbing solutions
Schedule Your Plumbing Repair Today
Don't let plumbing problems disrupt your life or cause further damage to your property. Contact L.E. Isley & Sons Inc. today at (317) 420-4006 or schedule an appointment online for reliable plumbing repairs in Northern Indianapolis. Our team is here to ensure your plumbing system functions optimally, so you can enjoy peace of mind and a comfortable living or working environment.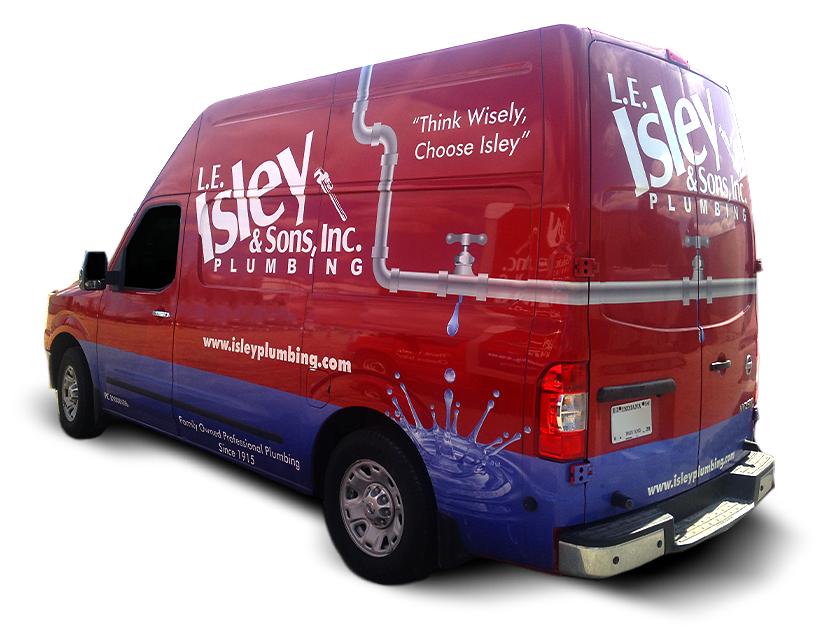 We Love Our Customers!
See What They Have to Say About Us
Plumbers You Can Trust
Our customers receive the personal attention they deserve.
Family Owned & Operated
Four generations of good old-fashioned customer service.
Flat Rate Plumbing Prices
Prices provided before service begins. No hassle, no surprises.
Guaranteed Solutions
We've been solving plumbing problems for over a century.