Customer Referral Program
Once you experience the Isley Plumbing difference – the courtesy, expertise and results – you'll think of them again when the need arises. You know that the Westfield Plumbers at Isley Plumbing are friendly, honest and dependable.
Isley Plumbing rewards satisfied customer like you for every direct referral. Recommend Isley Plumbing to a friend or relative and you'll receive our gratitude and special thank you. For more details on our referral program, call (317) 420-4006 today!
As a result of the plumbing company's reputation built up over the past 105 years, Isley Plumbing receives many calls from repeat customers and many more word-of-mouth referrals. When you have good news about a plumber, you can't keep it to yourself.
SHARE THE NEWS!
If you refer someone new – a friend, neighbor or family member – and the person hires the Isley Plumbing team to do a plumbing job, you'll receive a $25 gift card to one of many local restaurants. It's our way of giving back to our customers and communities we serve.
---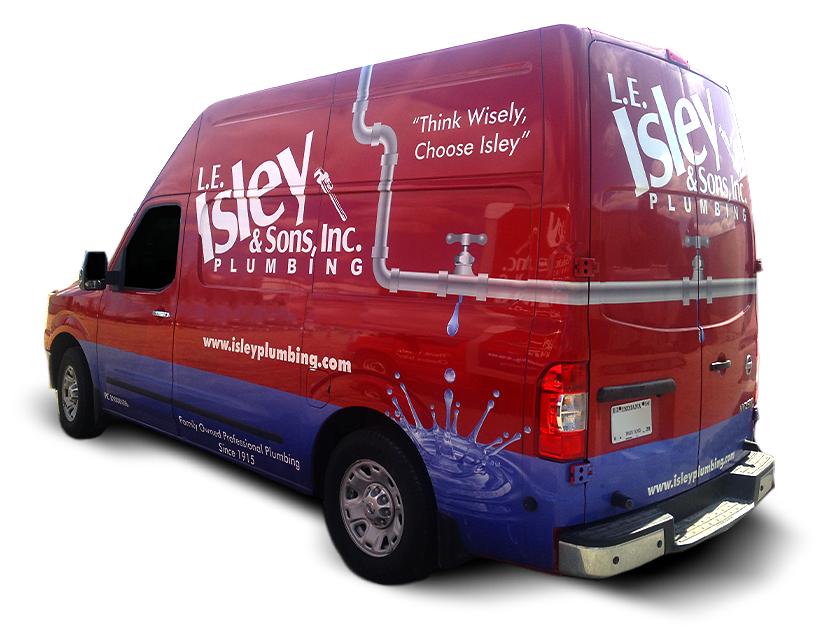 We Love Our Customers!
See What They Have to Say About Us
Plumbers You Can Trust
Our customers receive the personal attention they deserve.
Family Owned & Operated
Four generations of good old-fashioned customer service.
Flat Rate Plumbing Prices
Prices provided before service begins. No hassle, no surprises.
Guaranteed Solutions
We've been solving plumbing problems for over a century.