Water Heater Installation & Repair
Northern Indianapolis Water Heater Installation & Repair
Water Heater Repair In Westfield, IN & Beyond
Our modern homes contain a lot of conveniences and essentials that we take for granted, including hot water. Hot water helps us clean, cook, and stay comfortable throughout the year, and we owe it all to our hard-working water heaters.
When your water heater isn't providing you with the hot water you depend on daily, our water heater experts can get you the services you need fast. At LE Isley & Sons, We specialize in prompt, effective repairs and top-quality installations. With over 100 years of plumbing experience, our family has what it takes to get you efficient and affordable hot water you and your family can rely on. Take a look at our customer reviews to see why residents throughout Northern Indianapolis trust us for all of their water heater installation and repair needs!
---
If you're not satisfied with your water heater's performance, call (317) 420-4006 or contact us online to schedule an appointment with our Westfield-based Northern Indianapolis water heater repair and installation team!
---
Expert Repairs from the Team You Can Trust
With all the hot water you use on a daily basis, your water heater has to work hard to keep up. All that hard work means that your water heater accumulates a lot of wear-and-tear that affects its performance and affects your comfort.
Our water heater repair team is trained and equipped to handle any issue that your water heater may be facing. From sediment build-up to leaks, we can isolate and resolve the cause of your hot water problem with the same level of quality and professionalism our family has been providing for four generations.
Signs You May Need Water Heater Repair:
Flashes of cold water –
Have you noticed that most of the time, your water will be totally fine and then the water will fluctuate from lukewarm to cold? This is an indication that your water heater may need repair and the heating elements may be failing.
Rusty, clouded, or discolored hot water –
Any other color besides clear should never be something you see come out of your faucet. If it's reddish brown your water heater may have sediment buildup.
Unusual sounds –
Water heaters commonly make some noise when they are heating up water. But, if you are hearing loud pops or bangs, this could be an accumulation of mineral deposits inside your tank.
You're running out of hot water faster than usual –
If one of the heating elements in your water heater has gone out, you're going to run out of hot water much faster.
Professional Water Heater Installation & Replacement
Sometimes, even our exceptional repair team can't get your water heater back in working order. When that happens, we'll do everything we can to make sure you don't have to live without hot water any longer than necessary. We provide top-of-the-line new water heaters from a variety of makes and models, and we make sure that all of our new units are installed correctly and professionally, so you can get access to quality hot water right away, without the inconvenience of installation errors or faulty connections standing in your way.
You May Need To Install a New Water Heater If:
Your unit is over 10 years old
You aren't getting any hot water
You're noticing puddles of water forming around the base of your water heater
Your hot water tastes, looks, or smells funny
You've been needing repairs much more often
What Are The Benefits Of Water Heater Repair?
Taking care of your water heater is essential to protecting your plumbing system and household. Regular water heater service and water heater repair can keep your water running cleanly and efficiently. When it comes to water heaters, there are many benefits that come with regular water heater maintenance.
Some exciting benefits include the following:
Save Money: Can save you money on energy bills as an energy-efficient water heater can help lower the cost of heating water
Lifespan: Extends the lifespan of the device
Prevention: Can help to prevent corrosion, and scale buildup, and can also help detect minor issues before they become major repairs
Save Water: Reduces water wastage and helps identify potential safety problems all while providing top performance from your water heater
When you invest in water heater services or repairs, you're investing in a healthier home overall! Contact our water heater repair pros in Indianapolis today to learn more about the many benefits that come with timely water heater repair, or to schedule a free water heater inspection.
Quality Service at Affordable Prices
Getting your water heater repaired or replaced can seem like a big deal, especially if you don't have much room in your budget to cover the expenses. Our team will work with you to find repair, installation, or replacement plans that fit your budget, and are designed to get you the best possible quality of hot water for your needs. Plus, we'll never surprise you with hidden fees or extra charges – all of our pricing is up-front and flat-rate.
Suggested Reading:
---
Fill out our online contact form or call (317) 420-4006 today to consult with our water heater installation and repair team, or to schedule an appointment in Westfield, Northern Indianapolis, Boone County, Hamilton County, Marion County, or any of the surrounding areas!
---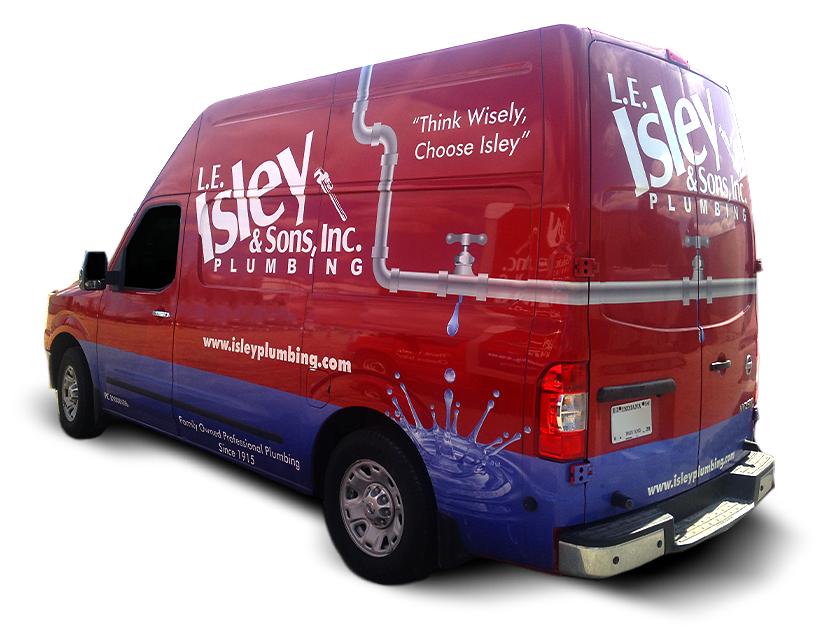 We Love Our Customers!
See What They Have to Say About Us
Plumbers You Can Trust
Our customers receive the personal attention they deserve.
Family Owned & Operated
Four generations of good old-fashioned customer service.
Flat Rate Plumbing Prices
Prices provided before service begins. No hassle, no surprises.
Guaranteed Solutions
We've been solving plumbing problems for over a century.