Northern Indianapolis Backflow Testing
Professional Backflow Testing & Certification Services
Maintaining a safe water supply is essential for good health. Contaminants that enter the public water system pose hazards to health but backflow prevention devices ensure the safety of water for everyone. Microscopic bacteria can cause harmful effects on health, and preventing them is the duty of responsible citizens. If, however, your home does succumb to backflow issues, getting professional services is critical. At L.E. Isley & Sons, we have industry-leading knowledge to properly address backflow issues before they become a danger to your home and family.
---
Call us at (317) 420-4006 and get expert backflow testing, repairs, and prevention services for your Westfield or Northern Indianapolis home! We serve all of Marion, Boone, and Hamilton Counties.
---
What Is Backflow?
Backflow results when the flow of water is reversed, leading to the contamination of the water entering your home. Without a prevention device in place, wastewater will enter your home through the plumbing. This can result in unusable water and damage to your plumbing. In the event that your home is struck with backflow, do not use any of the water entering your home and give our expert plumbers a call. We will be able to assess the situation and determine the best solution to restore the flow of water to your home.
Effects of Backflow
The plumbing in your home consists of a network of pipes that are usually installed underground. The network uses interconnecting pipes to deliver water to your bathroom, kitchen, laundry room, swimming pool, hot tub, and irrigation system. Contaminants that enter one pipe can spread to others in the system, introducing harmful elements into your water supply.
These contaminants generally stem from waste or sewage water. This includes human waste, bacteria, and other impurities that can be deadly to your health if ingested. Without immediate care, this waste can enter various areas in your home and cause significant damage.
Importance of Professional Backflow Testing
Backflow is a very dangerous situation that requires expert care and solutions. As a result of being so severe, getting professional testing is imperative. Once backflow enters your home, the damage can be significant. By testing your system on a yearly basis, you can prevent these issues from ever occurring. When you have a well-maintained and cared-for system, you can save significantly on repair costs.
The Indiana Department of Environmental Management requires all installers and testers of backflow devices to hold a license issued by the state.
Eligibility for licensing is earned through an intensive training program that covers:
The principles of hydraulics and backflow
Cross-connection identification
The Indiana code
Field test procedures
Diagnostics
Other complex topics
When we complete an installation or test, we provide a certificate that ensures you of a reliable job that is fully compliant with legal requirements.
Representing a Family Tradition
At L.E. Isley & Sons, we have a reputation to uphold in the Westfield area that dates to our founding in 1915. Our family business has a proud tradition of providing exceptional plumbing services for home and business owners. We understand how dangerous backflow can be which is why we offer industry-leading solutions for all backflow-related issues. From repair to certification and everything in between, our experts have got you covered!
---
Is wastewater entering your home because of backflow issues? Contact our expert Westfield-based plumbers and get industry-leading plumbing services including professional backflow solutions in Northern Indianapolis!
---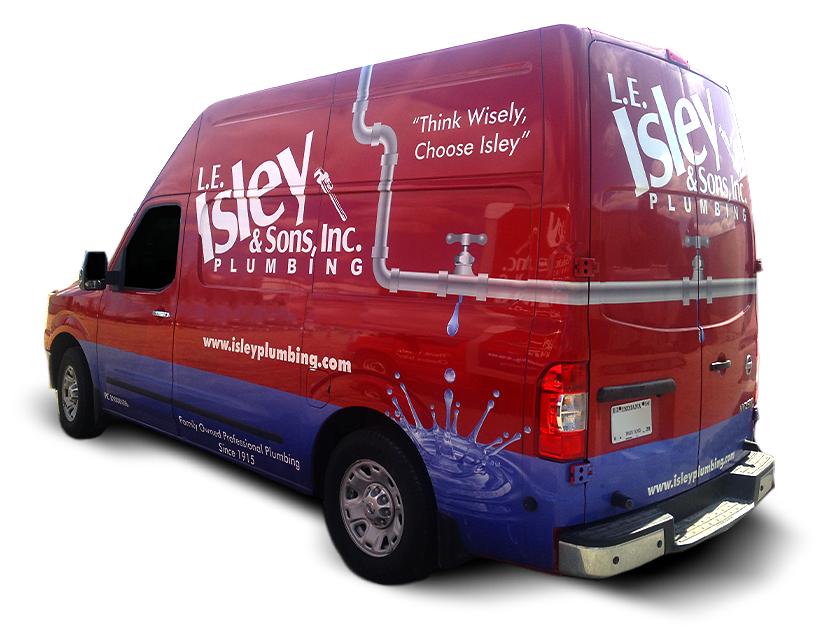 We Love Our Customers!
See What They Have to Say About Us
Plumbers You Can Trust
Our customers receive the personal attention they deserve.
Family Owned & Operated
Four generations of good old-fashioned customer service.
Flat Rate Plumbing Prices
Prices provided before service begins. No hassle, no surprises.
Guaranteed Solutions
We've been solving plumbing problems for over a century.