Plumbing Services in McCordsville
Get Long-Term Plumbing Solutions with L.E. Isley & Sons
When it comes to plumbing services, our century-old plumbing company has you covered. L.E. Isley & Sons has been around since 1915, as a matter of fact. Over-the-years we've come across almost any problem you can imagine. What we've noted time and time again is how easily you, the homeowner, can avoid these problems.
Many homeowners may not know what to look for when routine maintenance, repairs, or replacements are needed. Although these things may seem minor, it can make a major difference when the time comes.
---
If you'd like to see what your neighbors are saying about us, take a look at some reviews and testimonials. Call us afterward at (317) 420-4006 for immediate plumbing services in McCordsville.
---
Full-Service Plumbing Company
At L.E. Isley & Sons, we are professionally trained, highly experienced, and well-equipped to handle all your plumbing problems, both big and small. Whether you need drain cleaning services, burst pipe repair, or a pipeline inspection simply, you can count on us to do the job promptly and correctly.
Why choose L.E. Isley & Sons?
Upfront pricing guarantee– Know exactly how much you're paying at the start of every job. We ensure fair, honest rates.
Complimentary consultation on large jobs– Are you stressing out because of a major plumbing project? Let our professional team help you!
Trustworthy and respectful techs– Don't worry about any mess left behind after our service. We always clean up our work area before we leave.
Our other plumbing services in McCordsville include backflow testing, bathroom fixture plumbing, garbage disposal repairs, gas line repairs and leak detection, pipe repairs and repiping, slab leak detection.
What Causes Drain Problems?
There are several things that can lead to drain problems within the home. Whether the drain is slow or not draining at all, there may be multiple things to blame.
Common causes for drain problems include:
Clogs– Clogs can happen in almost any drain. In the kitchen, it can be due to grease, oils, and other food particles. In the bathroom drains, it's likely due to hair that's built up over time.
Tree roots– Tree roots can see your pipes as a source of running water, so they'll wrap themselves around the pipes in order to try and get the water. This can lead to all sort of problems including needing repiping.
Leaks– Leaks can occur due to many reasons, including the two above. When they do, expect damage to the infrastructure of your home and damage to the pipes that could include expanding holes along the vein, or even rusting in certain areas depending on the material.
All of these things can cause some pretty serious problems for the homeowner if not remedied. In some cases, pipes may be corroded and simply need to be replaced as well. Luckily, we can help with these types of problems and then some.
Causes of Burst Pipes
Burst pipes can be a pretty common occurrence depending on exactly how well you treat them. Occasionally, you may recognize signs of a burst. Leaks and a rapid decline in water pressure can be a good indicator of the potential for a burst but sometimes there will not be telltale signs at all, only the burst itself.
Sometimes they can be due to simple clogs. Other times, it can be from forces out of your control. Other reasons for burst pipes include:
Frozen pipes– In the winter, water tends to freeze in the pipes when the temperature sinks too low. The bursting happens when the water freezes, causing it to expand, and push against the walls of the piping.
Tree roots– Tree roots can damage pipes and even cause them to burst if they apply enough pressure to the pipe. This is an occurrence that you have no control over. When this happens, contacting us to come in to repipe this section is likely the best option.
Why Replace Your Faucets & Other Fixtures?
This is also another common question that several homeowners may have. Replacing faucets and bathroom fixtures from time-to-time is not a bad idea. In fact, replacements may eventually become the more economically-conscious choice when compared to constantly needing repairs. Of course, if it is only a minor leak and it's the first time, a repair is likely the best choice.
As with other items you constantly use in the house, your plumbing fixtures are also prone to wear and tear. Buildup from hard water can damage lines and the actual fixtures themselves. Replacing them may be necessary in order to make sure everything stays in top shape. As with burst pipes, there may not be a lot of signs that these things need replacement. Changes in water pressure and functioning are two of the main changes that may become more evident over time or may just occur immediately.
---
To schedule a plumbing service in McCordsville or if you have any questions about our company, please feel free to contact us at (317) 420-4006.
---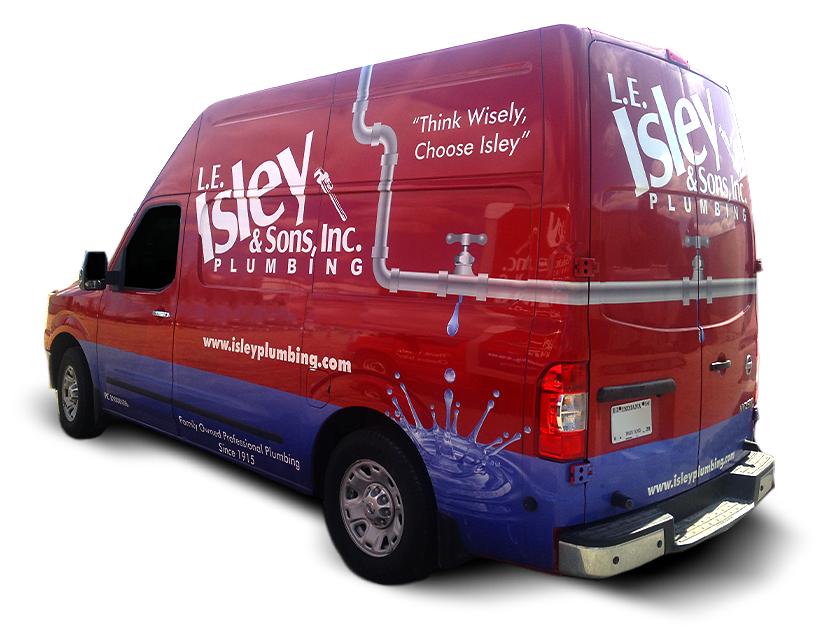 We Love Our Customers!
See What They Have to Say About Us
Plumbers You Can Trust
Our customers receive the personal attention they deserve.
Family Owned & Operated
Four generations of good old-fashioned customer service.
Flat Rate Plumbing Prices
Prices provided before service begins. No hassle, no surprises.
Guaranteed Solutions
We've been solving plumbing problems for over a century.