Water Softeners & Treatment Services
Indianapolis Water Softener Installation & Repair
Is Hard Water Leaving Stains on Your Plumbing Fixtures? We Can Help!
Most homes in America have hard water issues in their homes. Hardened water contains a lot of minerals and deposits that can make the water a lot less desirable than you would want. These deposits can accumulate on silverware and glassware, causing those unsightly streaks and spots. Many people are also finding that hard water is horrendous for skin and hair health. This is why many homeowners rely on the use of a water softeners. At L.E. Isley & Sons, we offer expert installation services to get your water softener set up and working in no time!
---
Contact (317) 420-4006 and find out about Indianapolis water softener installation. Check out our online coupons as well to save money today.
---
How Water Softeners Work
Softeners are attached to your home's plumbing so that all water has to pass through the softener before it can come out of any tap that is on. The softener functions through the combinations of hard water and rock salt, which gets filled on a continuous basis. The water passes through this salt, which ionizes all of the deposits and minerals found in the water.
What you're left with is simply clean and clear water that suds up a lot better and is gentler for both your skin and hair. Water softeners are very good at what they do, which is why many people are choosing to have them installed. Our Westfield-based plumbers can provide you with efficient installation services to get your home equipped with a water softening unit in no time.
Benefits of Water Softener Systems
Installing whole-house water softeners can greatly benefit your home in many different ways.
These benefits include:
Better condition of your plumbing– A water softener basically gets rid of the hard water minerals and deposits that happen to be in the water that would otherwise be going into your home. These deposits can quickly cause scale buildup in your plumbing and lead to major damage.
High-quality water for home use– With cleaner water, you will notice the benefits when it comes to washing the dishes, your skin, and even your hair. Without minerals within the water, common issues like streaks and soap scum will be a thing of the past.
Extended life of appliances– For appliances like clothes washers, dishwasher, and everything else that uses water, hard water can greatly diminish their life expectancy. Through the use of a water softener, your appliances will be in better shape and can last significantly longer.
Get in touch with our water softener installer experts today and find out more ways in which a water softener can benefit your home. We can go through the various benefits and help you choose the best unit for your home.
When to Have a Water Softener Installed
Getting a water softener is a choice that is completely up to you. You can get a softener at virtually any time you want, but a softener will really only make a difference if you currently have hard water. In our area, especially in Boone, Hamilton, and Marion Counties, hard water is common. If you're noticing that you're also having a lot of issues with the hard water in your home, getting a softener installed by one of our water softener installers at L.E. Isley & Sons is a wonderful option available to you.
5 Signs You Have Hard Water
1. Low water pressure – Since hard water is full of minerals, it's a little bit heavier and in turn gets pushed out of plumbing appliances a little bit softer. It also has the tendency of causing clogs and blockages which also affect water pressure.
2. Spots on your walls or dishes after washing – The chemicals in hard water, such as calcium or magnesium, do not mix well with soap. So if you're seeing stains on your dishes or counter-tops after washing and rinsing, then give a call to our Indianapolis water softener installation experts.
3. Unexplained stains in your plumbing appliances – If your toilet or other plumbing appliances have this rusty color stain on them, that's probably because your water has a high level of iron. These stains are pretty tough to get out, but even if you clean them they'll keep coming back until you install a water softener system.
4.The water smells or tastes off – If only your hot water smells and tastes off, then you likely have sediment build-up in your water heater. But if all of your water smells and tastes a little bit off, then you're in need of a water softener. Trust your senses and call in our Indianapolis water softener specialists because you do not want to be drinking hard water.
5. Your clothes aren't being washed properly – Since hard water and soap don't get along, your clothes will not get washed properly with hard water. If you're feeling that your laundry detergent just isn't getting the job done, it's probably your water.
Our Water Softener Company
Our Indianapolis water softener installation experts can help you choose a unit that will both suit your needs and budget. Once done, we will provide you with industry-leading installations so you can rest easy knowing that your water softener will last for years to come.
---
Looking to invest in a water softener for your Northern Indianapolis home? Call us at (317) 420-4006 and get factory-trained technicians that can get the job done right the first time.
---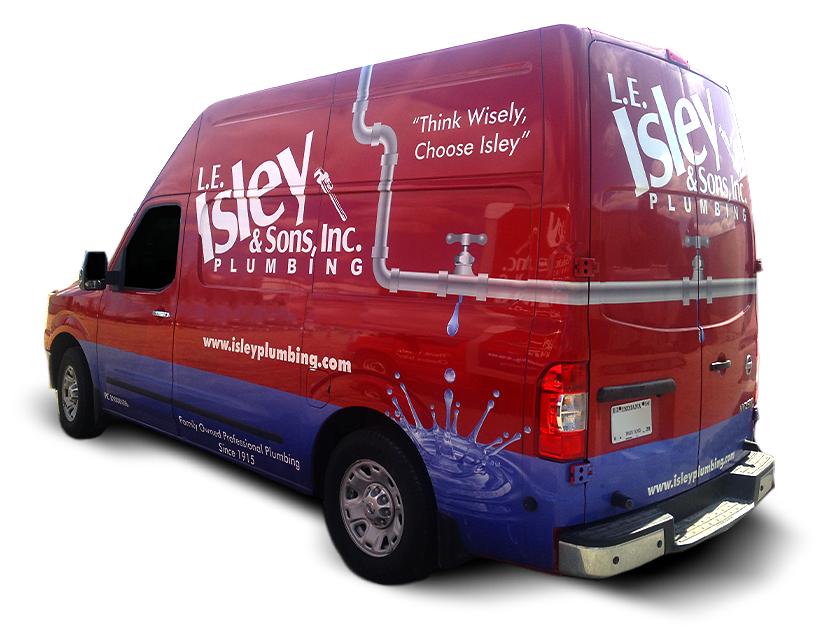 We Love Our Customers!
See What They Have to Say About Us
Plumbers You Can Trust
Our customers receive the personal attention they deserve.
Family Owned & Operated
Four generations of good old-fashioned customer service.
Flat Rate Plumbing Prices
Prices provided before service begins. No hassle, no surprises.
Guaranteed Solutions
We've been solving plumbing problems for over a century.