Plumbing Services in Zionsville
Keep Your Plumbing System Running Efficiently
Plumbing situations can often result in the complete functional shutdown of your home. Clogged and burst pipes can interrupt entire sections of your home's plumbing system, hindering both comfort and sanitation. Clogged and burst pipes can develop from a range of sources, but our team at L.E. Isley & Sons have the experience necessary to inspect your home, find the problem, and resolve it.
Take a look at the services we offer below:
Drain cleaning and sewer services
Leak detection and repair
Plumbing fixture repairs and installation
Backflow Testing & Certification
Repiping
Garbage disposal repair
Shower and tub installation
Bathroom remodeling
Clogged toilet repair
Sump pump installation
Water heater services, including tankless water heaters
Water filtration system installation
If you'd like to see what your neighbors have been saying about us, take a look at our reviews and testimonials page. Our Master Plumbers are looking forward to helping you, too.
---
Call us today at (317) 420-4006 and enjoy our upfront pricing guarantees and free consultations on large plumbing jobs in Zionsville and the surrounding areas.
---
Are You Experiencing Drain Problems?
Drainage problems often develop as a result of layering inside of your home's pipe system.
Common things that cause clogs are:
Hair– In the shower, hair tends to fall off and eventually bundle up in the drain, causing a clog. Attempting to clear this with chemical drain cleaners can actually damage the durability of the pipe walls and lead to bigger problems down the line.
Grease– Grease, fats, and oils can be terrible for your drains. Though they may go down smoothly at first, once they cool, they harden. If enough of it hardens over time, you could have a clog on your hands.
Food particles– Some foods don't get broken down well by the garbage disposal. Even those that do can still build and accumulate. You should always throw all food into your garbage and not overly depend on the garbage disposal.
Foreign, non-solvent debris can clog your drains much quicker or can combine with existing sludge to block the flow of water through your pipes. Working the blockage with a drain snake can help to eliminate your clogs. However, if the problem persists, contact us at L.E. Isley & Sons. We can mechanically clear even the deepest and most persistent of clogs you encounter.
How Do Burst Pipes Occur?
Burst pipes can lead to the inside of your home being flooded by the water pouring out of the pipe. You may not immediately notice a pipe has burst until you notice a drop in water pressure or rot on the walls or ceilings inside of your home.
There are several factors that can weaken pipes and cause them to burst, but freezing temperatures is by far the most common cause. It isn't just the expanding ice inside pipes that causes them to burst open, but the pressure that builds up as water and air aren't free to flow through your pipes. Opening faucets during cold weather helps prevent pipes from bursting because they alleviate the pipe's internal pressure.
Faucet & Other Plumbing Fixture Replacement
Problems with your faucets and toilets may seem minor and go unattended to for years. But as faucet leaks or toilet clogs become more frequent, you could benefit from replacing them. Leaky faucets waste water, leading to spikes in your utility bills, while constantly clogged or leaking toilets can create a health risk inside of your home.
When your faucet has suffered heavy corrosion, you stand to save money in the long run by replacing the troublesome faucet. You could benefit from a toilet replacement if the current fixture's porcelain has been compromised by a fissure or its parts are worn. If your home's toilets are slow to flush and you find that they often require multiple flushes, you could conserve water, and save on your bills, by upgrading them with new fixtures.
---
For all of your plumbing needs, contact our expert team at (317) 420-4006. We are a full-service plumber serving Zionsville and the nearby areas.
---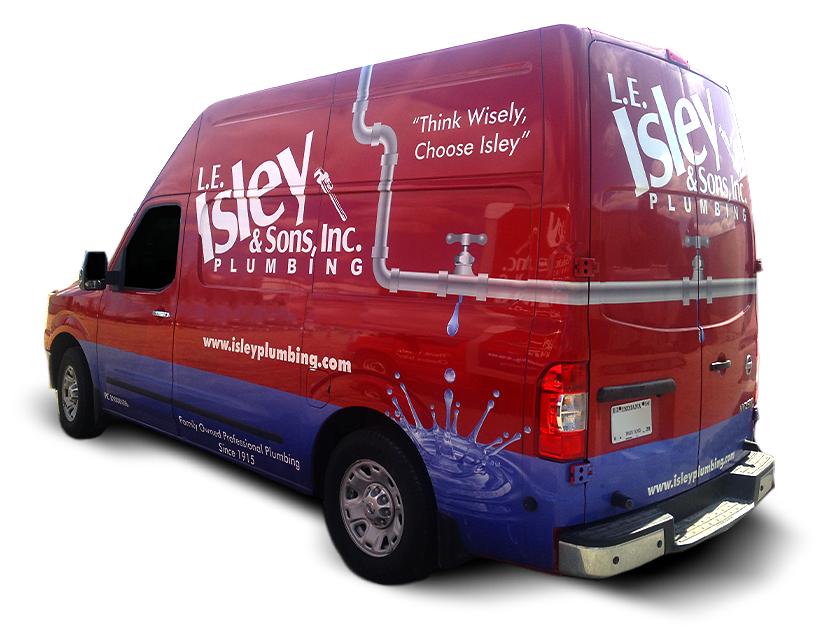 We Love Our Customers!
See What They Have to Say About Us
Plumbers You Can Trust
Our customers receive the personal attention they deserve.
Family Owned & Operated
Four generations of good old-fashioned customer service.
Flat Rate Plumbing Prices
Prices provided before service begins. No hassle, no surprises.
Guaranteed Solutions
We've been solving plumbing problems for over a century.