Northern Indianapolis Plumbing Installation Services
Professionally Integrating Any New Additions to Keep Your Plumbing System Running Smoothly
We all need something new installed in our bathroom every once in a while, whether it's an additional sink, a replacement toilet, or a brand-new shower. Purchasing a new plumbing fixture can be a challenge in and of itself, but the real problems tend to pop up when it's time for installation.
If you need a new plumbing fixture, our team at L.E. Isley & Sons is always happy to help you out. With four generations of experience in our plumbing family, we can help you ensure that your new plumbing installation works exactly as it should, in compliance with local codes, without any leaking pipes or low water pressure.
We Can Help You Install All of These Fixtures and More:
Sinks
Bathtubs
Showers
Toilets
Pipes
---
Call (317) 420-4006 or fill out our online contact form to consult with our Westfield-based Northern Indianapolis installation team about your new plumbing fixtures!
---
Doing It Yourself Isn't Doing It Right
The hardest part of a new plumbing installation is making sure everything is properly hooked up to your existing system. This process requires an understanding of your home's intricate plumbing system, as well as general plumbing knowledge and experience, to get right. If your new installations aren't hooked up correctly, you could find yourself dealing with non-functioning fixtures at best and flooding at worst.
Common DIY Installation Errors Include
Overtightening connections
Thread tape errors
Using the wrong parts
Not turning off the water all the way
Don't take a risk by trusting your new plumbing fixture to inexperienced or amateur installers, especially when our expert plumbing installers are just a phone call away!
Backed by Over a Century of Experience
Since 1915, the Isley family has been helping residents of Westfield, Northern Indianapolis, and the surrounding areas keep their plumbing systems running smoothly. We make sure that our plumbers are always equipped with all the skills and tools necessary to complete even the most complicated installations with efficiency and professionalism. No matter what you need installed, we have what it takes to get the job done right.
---
Contact us online or call (317) 420-4006 to schedule an appointment with our our plumbing installation team in Westfield, Northern Indianapolis, Boone County, Marion County or Hamilton County today!
---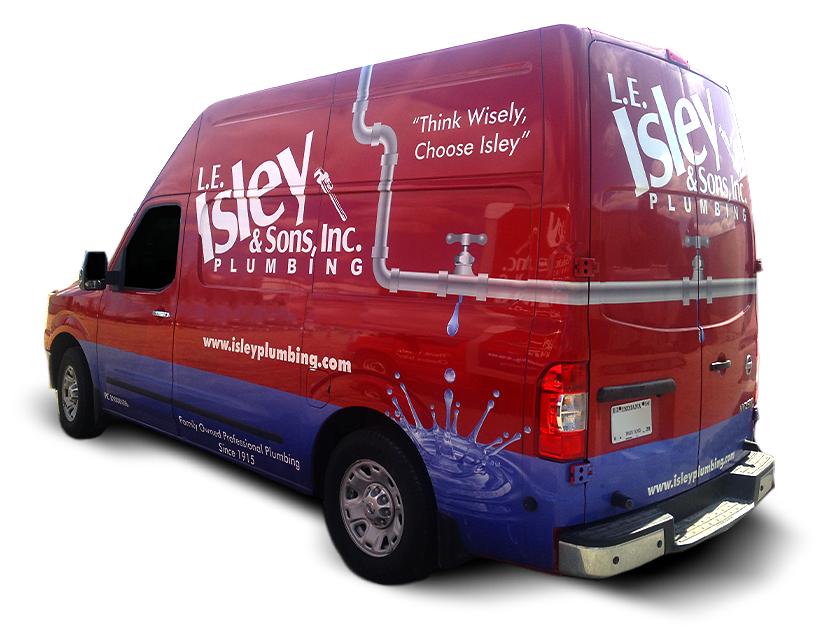 We Love Our Customers!
See What They Have to Say About Us
Plumbers You Can Trust
Our customers receive the personal attention they deserve.
Family Owned & Operated
Four generations of good old-fashioned customer service.
Flat Rate Plumbing Prices
Prices provided before service begins. No hassle, no surprises.
Guaranteed Solutions
We've been solving plumbing problems for over a century.