Piping Repairs in Indianapolis
Keeping Your Pipes Intact and Your Water Flowing
In your home, water belongs in one place – your pipes. Unless you turn on the tap to start the flow, water shouldn't be flowing through your home, where it can cause damage and cost you money.
If your pipes are damaged or flawed in any way, you may soon find yourself dealing with leaks or burst pipes that can flood your home and cause serious problems. At L.E. Isley & Sons, we are dedicated to providing thorough inspections and fast and efficient pipe repairs for residents in Boon, Harrison, and Indianapolis Counties. If there's any issue with your pipes, our highly trained and experienced team has the knowledge, skills, and equipment necessary to resolve it quickly and effectively without damaging your home.
---
If your pipes are leaking, bust, or just mildly damaged, our Northern Indianapolis pipe repair team is here for you! Call (317) 420-4006 or contact us online to schedule your appointment today!
---
Detecting and Resolving Even the Smallest Flaws
After a century of plumbing experience, our family knows a thing or two about piping. Informed by our 100+ years of service, we ensure that every member of our family-owned and operated team knows how to find even the smallest flaws in your pipes, and get them fixed before they have a chance to grow or spread.
If your pipes have already sprung a leak, or if you're dealing with a burst pipe, our team will get to your door ASAP with everything we need to stop the flow of water and provide the effective, long-lasting repairs you need to get your plumbing system running smoothly once again.
Do You Need Repiping?
Most of the time, our team can solve your piping issues with our top-quality repairs. However, sometimes the best option is replacing broken pipes through the process of repiping. Our team has been rigorously trained to provide any repiping services you need cleanly, safely, and effectively.
Signs That You May Need Repiping:
Persistent Leaks –
Condensation on your hot water pipes is normal, but if you notice a puddle of water, that's most likely a leak. There also may be other leaks inside of your home that are within your walls and by the time you notice, the damage has already been done. This why if you notice a leak you should deal with it immediately. Frequent or persistent leaks are a sign that your piping is worn and needs to be replaced.
Low Water Pressure –
If your home is experiencing low water pressure, this could be for several different reasons. It could be sediment build up in the piping that has caused a corrosion blockage and isn't allowing water to pass through as freely as it could before. It's important to address this problem sooner rather than later as the problem can get worse if left unchecked.
Noisy Pipes –
A general rule of thumb is that your plumbing shouldn't be noisy. Water flowing through the pipes is the only noise that you want to be hearing from your plumbing system. If you notice strange noises like gurgling, rattling or a clanking noise, it's probably time to call our experienced Indianapolis pipe repair team.
Water Discoloration –
Any color of water besides clear is a sign that something isn't right with your plumbing. If you have red or even yellow like water coming from your kitchen or bathroom faucet, that's a pretty clear sign that your have sediment or rust build up in your piping.
The Best of Modern and Traditional Piping
At L.E. Isley & Sons, we strive to ensure that our customers get the best quality available in all aspects of their plumbing, including your pipes. That's why we offer both modern PEX piping and traditional copper pipes.
PEX piping, or cross-linked polyethylene, is one of the plumbing industry's latest innovations. It is touted for its pliability and affordability. PEX is less expensive than copper pipes and it resists corrosion. Thanks to its flexibility, PEX pipes can withstand much more stress than traditional copper pipes and can be used as a selling point if you're preparing your home for the market. Furthermore, PEX pipes are much more resistant to freezing than copper pipes.
However, copper pipes haven't been completely replaced. Copper still finds its place in outdoor applications. Plus, this material is easily recycled.
Winterization Services
When your pipes are frozen by low temperatures, they can break far more easily, leaving you especially vulnerable to leaks and burst pipes. We offer services that insulate and reroute your pipes to help protect them from the chill, as well as timely and effective repairs for any cold-related issues. We can also provide an inspection of your home's entire plumbing system to locate any other possible problems before they develop into larger ones.
---
If you're dealing with problems in your piping, contact us online or call (317) 420-4006 today! From burst pipes to minor leaks, our Indianapolis team is always equipped to handle anything!
---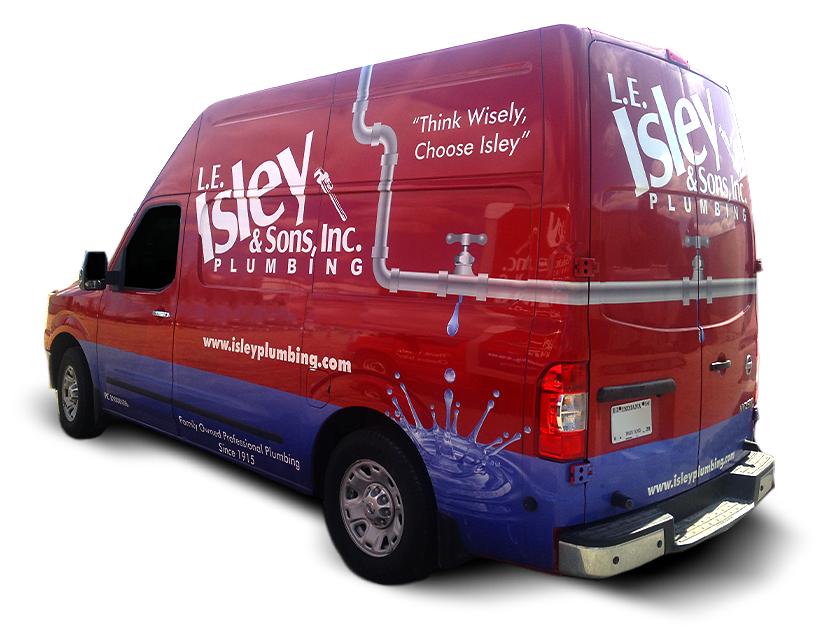 We Love Our Customers!
See What They Have to Say About Us
Plumbers You Can Trust
Our customers receive the personal attention they deserve.
Family Owned & Operated
Four generations of good old-fashioned customer service.
Flat Rate Plumbing Prices
Prices provided before service begins. No hassle, no surprises.
Guaranteed Solutions
We've been solving plumbing problems for over a century.