Faucet & Fixture Plumbing
Faucets, Fixtures & Sinks in Northern Indianapolis
Taking Care of All Your Bathroom Plumbing Needs
What happens if you turn on your faucet and nothing comes out? What about that annoying slow leak you've had for years? A leaky faucet adds unnecessary costs to your water bill, which is an inconvenience that you shouldn't have to put up with. With L.E. Isley & Sons, you can get your faucets, sinks, and any other bathroom appliances repaired or replaced without hassle. You can find us around Westfield and the surrounding areas. See what your neighbors are saying in our customer reviews.
---
Get professional-grade faucet, fixture, and sink installations when you contact us today! Click here to access our latest coupons and specials. Our company proudly serves all of Northern Indianapolis, including Marion, Boone, and Hamilton Counties.
---
Do You Need to Replace Your Faucet?
A faucet has very few moving parts, which makes it a little easier to determine when it is time to replace it. In most cases, if it is more cost-effective to replace your unit, we will recommend it. If your unit is leaking internally, it will need to be replaced before it causes further hidden leaks.
Do you have an older faucet? Older units that were not made of the best materials tend to rot over time. The most common place to see rot is where the faucet meets the sink. If you can push a hole through the base of your faucet with your finger, then it is time to get a new one.
Signs You Need Faucet Replacement:
Visible Mineral Deposits –
If your your faucet has visible mineral deposits forming on it, you'll notice that the sink isn't performing as well as it once was. It often will look like old toothpaste build-up around the spigot as well as the base of your faucet.
The Faucet's Age –
Unfortunately, faucet's aren't meant to last for forever. If your faucet is over 15 years old, it may be wise to look into replacing your fixture. Newer faucets have new updated technology that can help preserve water usage as well as add an updated look to your bathroom or kitchen.
Rust –
If you see visible rust on your faucet, it may be time to replace it. If your faucet is taking a few seconds for water to come out, it could be that there is internal rust within the inner workings of your faucet and it needs to be replaced.
Sink Replacement in Northern Indianapolis
Sinks tend to last a lot longer than faucets because most sinks are made of durable materials. Pay attention to how well your unit holds water when you do the dishes or use it for general purposes. If you notice that the sink drains even if the actual drain is stopped, then you have a leaky sink that needs to be replaced.
The most effective way to prevent a leaky faucet is to have one of our certified Westfield-based plumbers carry out an inspection on your units to make sure they are operating properly. We can replace worn parts and make sure your faucets avoid costly leaks.
Upgrading Your Faucets & Sinks
Over time, the edges of your sink can start to wear away. Your faucets can become outdated. Or you might want to change the look of your bathroom or kitchen. Installing new faucets and sinks is one of the most cost-effective ways to remodel. Allow our Westfield-based plumbers to help you look at the different options you have for new kitchen or bathroom appliances. We're knowledgeable on the myriad of choices available on the market today and can help you find the sinks or faucets that best fit the look you're going for as well as your budget.
---
Whether you need a faucet leak fixed or a new sink installed, contact our Indianaplis plumbing repair team at (317) 420-4006 and let us help you make your project a success. We will ensure that you receive the best possible results.
---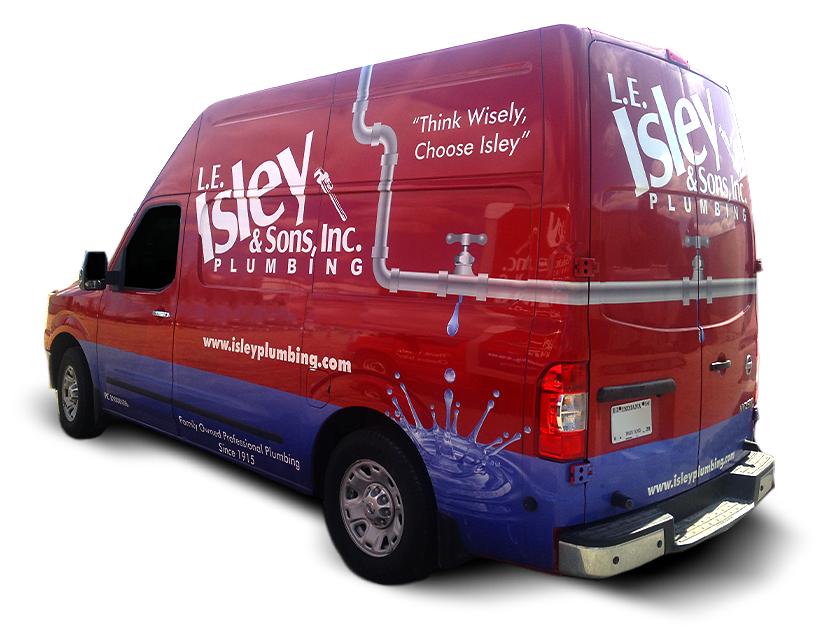 We Love Our Customers!
See What They Have to Say About Us
Plumbers You Can Trust
Our customers receive the personal attention they deserve.
Family Owned & Operated
Four generations of good old-fashioned customer service.
Flat Rate Plumbing Prices
Prices provided before service begins. No hassle, no surprises.
Guaranteed Solutions
We've been solving plumbing problems for over a century.