Carmel Plumbing Services
Over a Century of Plumbing Experience to Help You
With L.E. Isley & Sons, Inc., we know that at anytime you find you are in need of help in dealing with plumbing issues in your home, calling us and scheduling one of our technicians to aid you is likely your best course of action. Having a professional Caramel plumbing service technician to help you with your plumbing problems could save you time and the stress of having to tackle the issue on your own.
We've been helping Carmel residents solve their plumbing problems for years and they've learned that attempting to do these jobs on their own can actually lead to worse problems.
---
Your home should be an escape for you. Call (317) 420-4006 for quality solutions in Carmel. Services are guaranteed for long-term efficiency!
---
Why Choose L.E. Isley & Sons?
From drain cleaning to burst pipe repair, repiping, and other major plumbing work, such as bathroom remodeling, count on our plumbing experts to deliver exceptional work and customer care.
Some benefits you can expect from our plumbing services in Carmel include:
Guaranteed, upfront pricing– We let you know how much the service is going to cost right after our initial diagnosis. We also let you decide if you wish to pursue service or not. At L.E. Isley & Sons, we make sure that there will be no unpleasant surprises at the end of a job.
No-mess service– Our team treats your property as if it was their own. This means making sure our work areas are clean by wearing shoe covers. We also clean up after ourselves and leave your home as spotless as we first arrived.
Free consultation on large jobs– We know how daunting it is to get a major plumbing work done. Allow us to assist you. Let us schedule a convenient appointment time for you to talk about your major plumbing project.
Getting to the Exact Source of the Clog
One common issue that we get regular calls for are drain problems. Drain problems can be caused by a number of issues, including:
Hair
Soap
Debris
Toilet paper
Grease
Food particles
Tree roots
Our plumbing staff will be able to determine the cause of clogs and then use special equipment or other techniques to make sure the drains are cleared and to help in preventing issues from reoccurring.
Winterize Your Pipes by Calling Us
Another common issue many people can experience during the colder months of the year is a burst pipe. This is often caused as the air temperatures drop and water in the pipes becomes frozen. Since water expands when it freezes, this can result in a pipe bursting.
Sometimes the pipes may not burst but only weaken a bit. Eventually, if this type of situation occurs repeatedly, the pipe will become too weak and may burst. This can be a very serious issue as water can flood the home and cause a good deal of damage. One of our plumbers can come out and help in these types of situations and in many cases, we can assist you in making sure your pipes are properly insulated and prepared for the winter season as well. Often, this can prevent the problem from occurring.
Replacing Your Plumbing Fixtures
Many plumbing problems involve issues with the faucets and other fixtures in a home's bathroom. If you are experiencing issues with these components or would like to upgrade to newer and more efficient devices, our plumbing professionals can get the job done quickly and efficiently.
We will be able to check your existing units over to determine if there are any issues that need to be repaired or if a new unit would be a better choice. Often, repairs can correct issues but if the unit is outdated, replacing it would likely be the more economically conscious choice.
Another reason you may need to change out the faucet or other bathroom fixtures can be if you are trying to change the look of your bathroom. Many times, replacing basic fixtures with more stylish or sophisticated units can greatly improve the look of a bathroom. In addition, many newer fixtures are designed to help conserve water. This can be a great benefit by keeping your utility costs lower and you'll be able to say you're going green.
---
Ready to experience the difference of our plumbing services in Carmel? Call us now at (317) 420-4006 to schedule an appointment.
---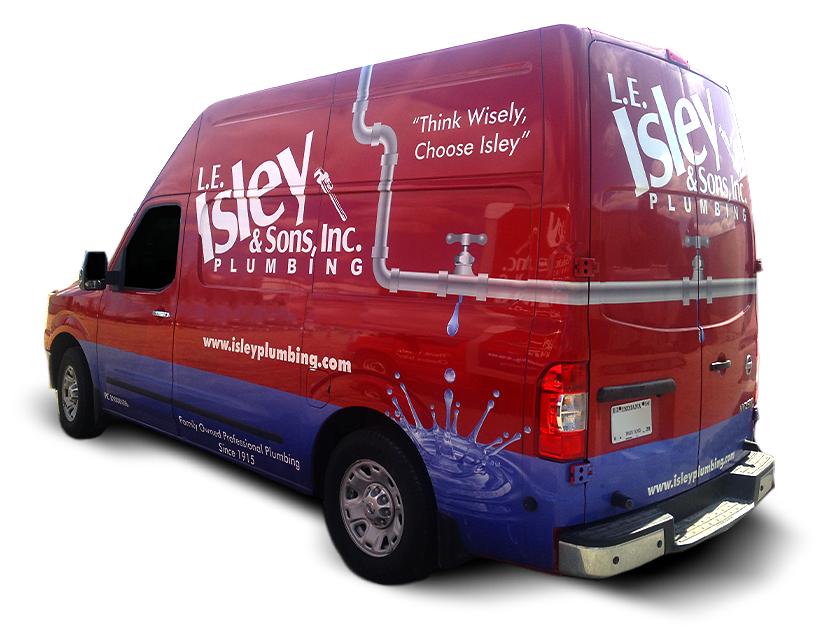 We Love Our Customers!
See What They Have to Say About Us
Plumbers You Can Trust
Our customers receive the personal attention they deserve.
Family Owned & Operated
Four generations of good old-fashioned customer service.
Flat Rate Plumbing Prices
Prices provided before service begins. No hassle, no surprises.
Guaranteed Solutions
We've been solving plumbing problems for over a century.