Plumbers in Fishers, IN
Get the Most Reliable Plumbing Solutions in the City
Professional plumbing solutions should always be on people's minds when it comes to taking care of their homes. If you've got a plumbing problem such as a burst pipe or a clogged drain, attempting to tackle it on your own could result in even more damage done to the draining and you'll end up paying for a more expensive repair job.
At L.E. Isley & Sons, we offer a wide range of solutions to keep your plumbing safe and reliable. These services include:
Drain cleaning and sewer services
Repiping, including burst pipe repair
Bathroom fixture plumbing
Bathroom remodeling
Backflow prevention and testing
Kitchen plumbing
Sink and tub installation
Garbage disposal repair and installation
Sump pump installation
Water heater services
Water treatment system installation
We make sure that our Fisher plumbing service technicians are equal parts plumbers and teachers. We want them to show you the best ways that you can take care of your drains so you can avoid problems in the future.
---
If you want plumbing solutions that will truly resolve your plumbing problems in the Fishers area, make sure you keep us in mind. Call us now for an appointment at (317) 420-4006.
---
Why Work with Our Plumbing Team?
L.E. Isley & Sons is committed to providing the best plumbing services in Fishers and the surrounding areas.
Here are some benefits you can rely on:
Upfront pricing guarantee– There will be no unpleasant surprises when it comes to the cost of our service. We will tell you exactly how much the service will cost you right after our initial diagnosis.
Clean work areas– Stop worrying about the mess of a plumbing service. At L.E. Isley & Sons, our plumbers wear shoe covers to minimize any mess and clean up right after the job, leaving your home cleaner than we first arrived.
Free consultations on major plumbing work– Our team can help you get started on any large plumbing projects. Just call us and we'll schedule a convenient appointment to talk about the requirements of the service you need.
Reliable Drain Cleaning Services in Fishers
Drain problems are some of the most common calls that we get. Homes can suffer from drain problems up to several times a year if the drains are not cleaned properly.
Some of the most common problems with drains are:
Blocked drains– Caused by debris and random objects. In the bathroom, soap and hair block the drain. Meanwhile, the kitchen drains are affected by food and fats. Each of these items builds up in the drainpipe over time.
Clogged toilets– Although toilet paper dissolves, too much of it will lead to a clog. Toilet clogs also occur when improper items are flushed down the drain, such as napkins, cotton, and more. If kids have their own bathroom, the toilet should be monitored often.
Drain cleaning services are the best way to make sure that your pipes continue to run well. Without this service, your drains could experience a buildup of different debris that could eventually lead to bigger plumbing problems such as leaks and pipe bursts.
How to Deal with a Burst Pipe
Pipes usually burst when the temperature is extremely low. When low temperatures occur, the water in the pipes could freeze. As they freeze, the water expands and could eventually expand enough to cause a leak or just outright burst the pipe. Pipes commonly burst late at night because the air is colder.
This plumbing problem can be avoided, however. Shortly before bedtime, run water very slowly from the tap. Moving water cannot freeze, so the pipes will be protected overnight.
Whenever a pipe bursts, professional services will be needed immediately. Our technicians understand how to handle this particular problem quickly and efficiently.
What Is the Importance of Replacing Faucets & Other Bathroom Fixtures?
Faucets and other fixtures should be replaced every few years. A faucet is used every day, so problems will occur at some point. A common faucet problem is a faucet that is plagued by malfunctions. When a faucet has operational problems, it will not shut off. We recommended shutting off the water using the shutoff valve when this happens.
Our plumbers should be hired to tackle the repairs if the faucet is a cartridge faucet. Cartridge faucets contain advanced parts, and they are very expensive. In order to avoid damaging the faucet, leaving it to a professional will guarantee that it remains safe in qualified hands.
Toilets usually operate efficiently for many years. However, if repairs are needed often, buying a replacement will likely save you more money than constant repairs. Hiring a technician for repairs throughout the year will be expensive and this is why a replacement is the better choice. Because other fixtures do not have advanced parts, replacements will not be needed for operational purposes.
---
To schedule high-quality plumbing services in Fishers, such as fixture replacement or drain cleaning, contact us at (317) 420-4006.
---
Suggested Reading: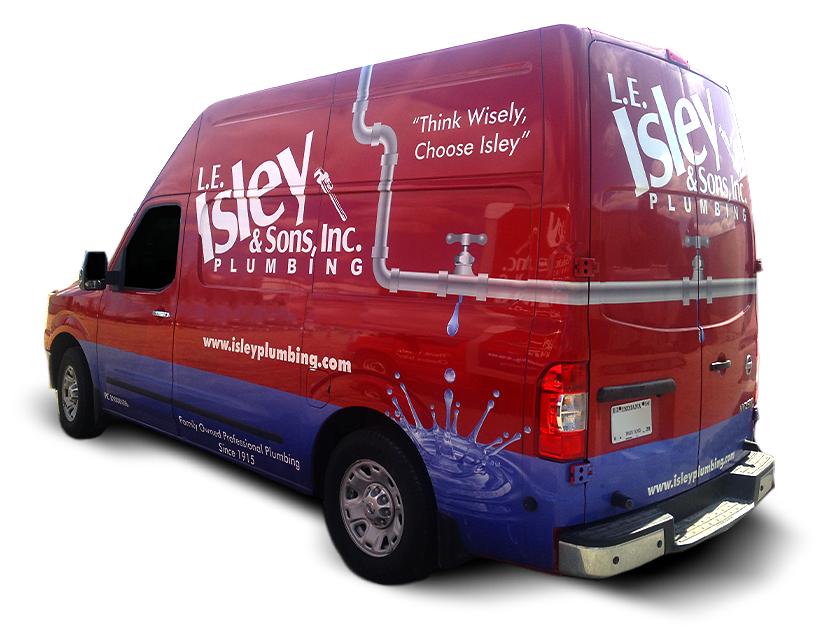 We Love Our Customers!
See What They Have to Say About Us
Plumbers You Can Trust
Our customers receive the personal attention they deserve.
Family Owned & Operated
Four generations of good old-fashioned customer service.
Flat Rate Plumbing Prices
Prices provided before service begins. No hassle, no surprises.
Guaranteed Solutions
We've been solving plumbing problems for over a century.