March is Women's History Month. It celebrates the achievements of women throughout history, business and equal rights and their ability to move our world forward in a positive way. For Isley Plumbing, we are celebrating Cherie Isley whose achievements over 25 years — and over three of the four generations of ownership — have helped bring Isley Plumbing to where it is today.  
Part 2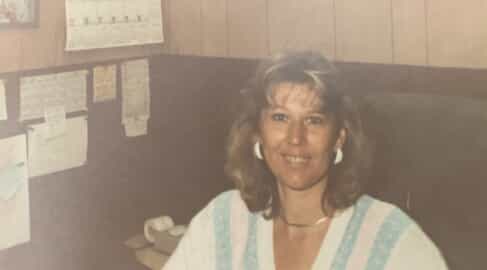 In 1995, Cherie and Larry Isley purchased the family business from Larry's father and uncle. Making them the third generation to continue to move Isley Plumbing into the future. The business had previously been operating out of a home base in Nora. But the opportunity to move a bit farther north and set up the business in Westfield became a reality when the right parcel of land became available. Isley Plumbing was about to make a major move.  
"Craig Kaiser originally found the land in Westfield and while we began the process of building there, Larry operated out of a satellite office
in Nora to keep our trucks running down there," Cherie says. "We got a mobile sales trailer set up right on the new property for the business side
of things and we literally watched the building we are in today go up." 
The physical move never really changed the foundation on which the company was built over 100 years ago. Treating each and every customer
like family with above-and-beyond service is still at the heart of the business in 2021. 
"Part of our commitment to customer service is that we always try to answer the phone live," says Cherie. "They still do today but that was another major step forward after our move. We were in that original GTE pocket of service and I wanted folks to be able to call our old number and have it roll over. Now, looking back, at the time it seemed so daunting and complicated and now it is just a normal part of every day." 
Cherie was also instrumental in helping Larry get their employee standards and benefits documented and in place, organized their fleet, helped choose uniforms, and began to put together formal business plans with clear priorities for the business. From 1995-2007, Cherie and Larry implemented changes that are still in place today.  
"My favorite thing about working with family — at least our family — is that we are still family at the end of the day," says Cherie. "When push came to shove, we were always there for each other. I had great joy in the fact that once we had decided to sell to Brad and Doug (Cherie and Larry's sons) that I knew they were going to find their places in the business and that we were instrumental in adding to the business foundation and that they were going to be able to run with and take to the next level."