For many people, the bathroom is the most important room in the house. The practicality of the bathroom makes it one that guests always see, and because it usually houses a shower or bath, the bathroom is also a place of rest, retreat and serenity.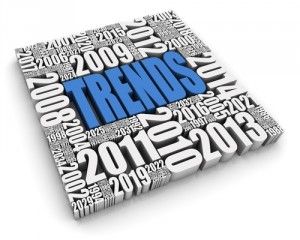 That's why a well-planned bathroom upgrade is always a great idea for a Westfield home. A redone bathroom is a very attractive asset and it adds plenty of value to a home when it's done well.
The most important thing to consider is who is doing the work on the room. Be sure to retain a well-recommended firm before committing to a major bathroom redo.
There are some exciting new trends happening in 2016 in bathroom redecoration, so let's take a look at what's popular this year.
Subway Tiles
Subway tiles are always a great choice for the bathroom, and this year this trend is back again in a big way. These always elegant looking tiles are highly durable and they look great with a wide range of decorative accent colors and styles.
These tiles are fabulous in the shower and they make an interesting urban statement, all the while offering a very clean look. This choice is a winner!
This trend has been around for a while but it's coming back in a major way in 2016. This "Zen" influenced style lends a feeling of space and openness to a bathroom, and looks great with natural stone and tile work, as well as natural stone pots and decorative rocks. This trend is as serene as can be!
There are all kinds of wonderful colors to choose in a bathroom in your Westfield home, but there's no getting away from the power of clear, clean black and white.
This color scheme looks fantastic on its own, in tile and flooring, but it also provides a great accent to a single color, like a vase filled with vibrantly colored dried flowers. Black and white is in for 2016, without a doubt.
When it's time to get serious about re-doing your bathroom, be sure to call the experts in Westfield, IN at L.E. Isley & Sons. Just call (317) 420-4006 and talk to a representative today!