Plumbing issues can be more common in summer than winter because summer is a time for parties, gatherings, gardening, and dirt. And while they may seem unrelated, these activities can affect your plumbing system because they lead to more people using the toilets, more loads of laundry, and the need to water the lawns and gardens.
And if you don't take proper care to prevent common summer plumbing issues, your sewer lines, washing machine, or sprinkler system may pay the price.
Sewer Line Maintenance 
Install a Backwater Valve
Nobody wants to deal with the flooding and other issues caused by sewer lines backing up, and there are measures you can take to avoid such problems. For one, if you don't already have a backwater valve installed, you should seriously consider getting one.
This can be your main defense against sewage-related flooding because the valve will prevent sewage from the main line from entering your house. In terms of human causes of sewer problems, take care that nobody using the facilities in your home uses the sinks or toilets to dispose of things like food, garbage, grease or yard waster.
Washing Machine Maintenance
Washing machines tend to be taken for granted because they're so good at performing their designed task, but a broken washing machine in the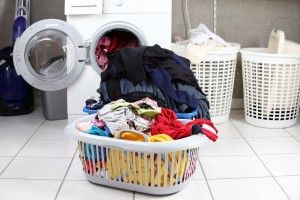 summer will mean weeks of dirty clothes and mountains of laundry. And while washers are usually pretty efficient, they do require some basic maintenance to ensure they continue running properly, especially in the summer when they get more use.
Inspect the Hoses
Inspect the hoses every couple months and look for breaks, tears, rips, blistering, and signs of wear. If you notice any of these things, replace the hose immediately. And if your hoses are more than five years old, it's advisable to replace them even if you don't find damage.
Check for External Damage
Check the body for dents, dings, or scratches, and use paint to touch up anything you find. If you don't, the spots will likely rust, and once that happens the rust can quickly spread.
Sprinkler System Maintenance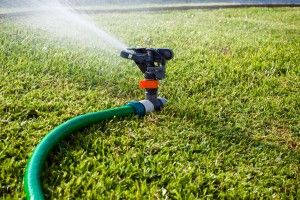 Sprinkler systems are a great way to keep your lawn and garden healthy and green with minimal effort on your part. But to keep your sprinkler working for you, you must also take care of it.
Watch While Your Mowing the Lawn
There are a few simple things that you can do to ensure a full summer with a functioning sprinkler, and the easiest of them is this: don't run it over with the lawnmower! Pick up sprinklers before doing any sort of lawn maintenance in the summer months, and make sure that the lawnmower blade is high enough that it will miss in-ground sprinkler heads.
Know Where Your Hoses Are
Also, don't do any digging in your yard unless you know exactly where the hoses are for your in-ground system, otherwise you might break or puncture a line.
Summer is for vacations, time spent with friends and family, and fun outdoor activities, and you shouldn't spend this precious time dealing with broken washing machines, flooded basements, and shredded sprinkler systems.
With the right approach and the proper maintenance, you can avoid the most common plumbing problems that people experience in summer, and can instead have these months to relax and enjoy your favorite warm-weather activities and hobbies.
For plumbing assistance in the Westfield, Indiana area, call L.E. Isley & Sons, Inc. at (317) 420-4006