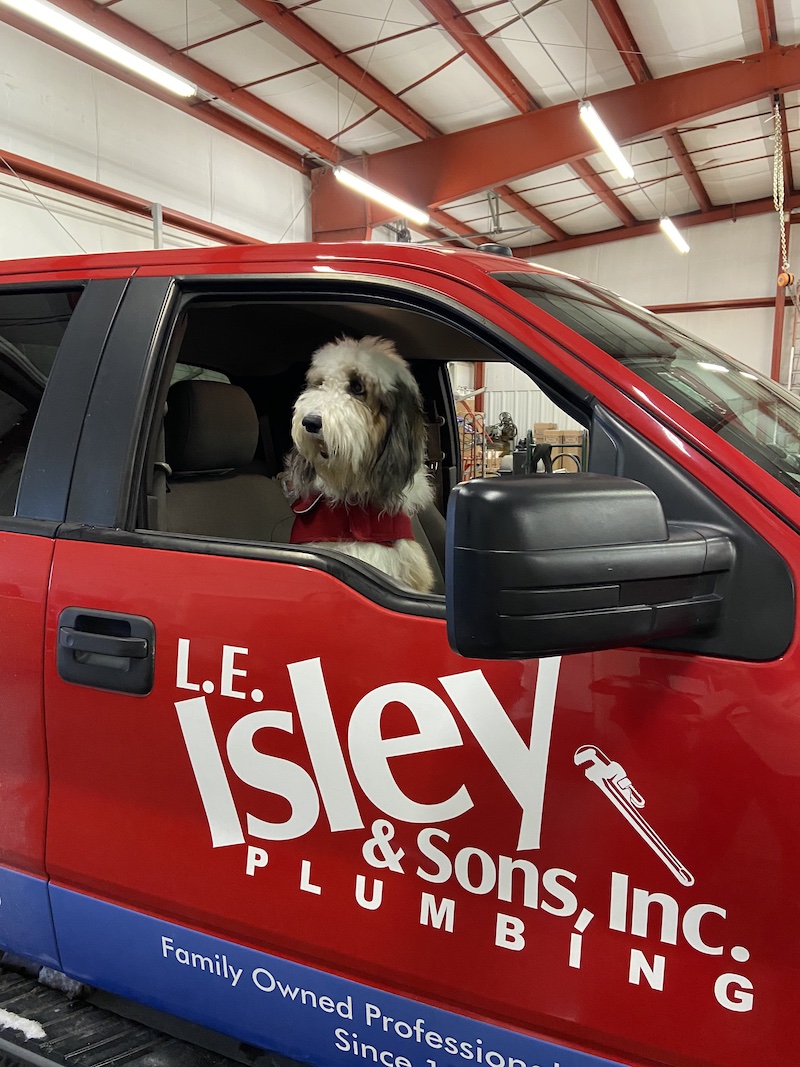 That's right, your favorite Isley Plumbing pup, Magnolia, is back with a classic Q&A answering all the questions you may have this winter and heading into the holidays. Magnolia has the answers to questions about high energy bills, our referral program, and more in this fun Q&A!
Q: Why is my utility bill so high this month? What can I do to lower it? 
A: Old, used appliances lose efficiency year after year, making them worse for your wallet.
Replacing these older appliances like water heaters will help increase efficiency while lowering costs. Additionally, insulating your hot water pipes reduces heat loss, allowing you to get hot water faster without the need to "run" the faucet to allow the water to heat.
Q: What should I do if my pipes freeze? 
A: Your first step should be to identify where the freeze occurred. If it is in an area that you believe you can easily reach, self-servicing the frozen pipe is possible. Proceed with caution using hair dryers and space heaters that can thaw the pipe, but these are not always surefire solutions and a professional assessment by Isley Plumbing is always recommended. Before you proceed with any "self" fixes though, make sure you know where your shut off valve is in case there is an emergency. If the pipe is too problematic and you aren't sure you can fix it yourself, do not hesitate to call us. We can have your pipes safely thawed and back to working no problem!
Q: How do I avoid clogged outdoor drains in the winter? 
A: The best way to avoid clogged drains in the winter is to do a thorough drain clean in the late fall. Leaves, dirt, and other debris build up in the prior months and when winter comes, these items can freeze around or even inside your drains, causing an even bigger issue. This can lead to pipe damage and flooding if not caught early.
Q: I've heard about your referral program, but what do I get out of it? 
A: We appreciate all your reviews, as the reputation we have been building for over 100 years is very important to us. That is why we want to reward the customers who help further our connection to the Indianapolis area. If you were satisfied with our service and refer someone who hires Isley Plumbing for a plumbing job, you will receive a $25 gift card to a local restaurant! We see this as a win – win – win – win, where the original customer, the referral customer, and the local economy all win. That deserves a doggie treat if I do say so myself!
For more details on our referral program, call (317) 420-4006 today!
We hope you enjoyed this wintertime Q&A with our beloved Magnolia and we wish you a safe and healthy holiday season. If you have more questions that weren't answered in this Q&A, please give us a call at 317-420-4006 or contact us online to talk to the experts at Isley Plumbing!