National Breast Cancer Awareness Month, which takes place every October, is dedicated to raising funds for cancer research, and to raising awareness of the disease.
While many people have heard of breast cancer or have helped a loved one while they are battling the disease, often they still don't fully understand the importance of early detection and the necessity of performing self-breast exams, and of scheduling annual screenings.
Five Ways to Show Your Support During National Breast Cancer Awareness Month
Breast cancer is the second leading cause of death among women, so if you want to get involved this October here are a few ways to show your support:
Donating Your Hair
One of the most challenging things about going through cancer treatment is hair loss. Hair loss, which happens because chemotherapy treatment targets rapidly multiplying cells, is a struggle for many women because it affects their self-esteem and confidence.
With this in mind, you can make a difference in someone's life by donating your long hair to be transformed into a wig that cancer patients can use.
Pink Ribbons
Each October the National Football League partners with the American Cancer Society for a campaign called "A Crucial Catch." Throughout the month players, referees, and coaches take turns wearing pink uniforms or jackets to show their support for breast cancer awareness, and stadiums across the country are adorned with pink ribbons to help raise awareness for this important cause.
Since 1991 when the Susan G. Komen Foundation handed out pink ribbons to the women who ran in the NYC Race for Breast Cancer Survivors, the pink ribbon has become an internationally recognized symbol for breast cancer awareness.
Wear Pink
Pink ribbons, clothing, accessories, car decals and more are all available for you to purchase, with the proceeds going towards further awareness initiatives and support for women battling breast cancer.
Self Exams & Annual Screenings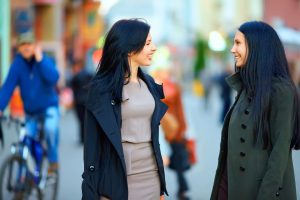 Don't be afraid to speak to your friends, your partner, and your children about the importance of early detection, and to encourage them to perform self-breast exams each month in addition to scheduling annual breast cancer screenings.
While this can seem daunting and uncomfortable, it's important to have these conversations with the people that we care about to let them know that we care and to encourage them to stay healthy.
Participate in a Breast Cancer Awareness Run, Relay or Walk
You don't need to be a star athlete to participate in a Breast Cancer Awareness run, relay, or walk. Just sign up and encourage your friends, family, and coworkers to donate and help support you as you get active in support of breast cancer awareness and research.
Count on the team at L.E. Isley & Sons, Inc, in Westfield, IN to provide you with outstanding customer service every time. Call us for speedy solutions today at (317) 420-4006.