Handling a gas line leak at the house could be as simple as turning off the stove because an eye was left on accidentally. Also, it could be as simple turning off the hot water heater and having a pipe replaced. However, the most frightening gas leak is the one you cannot find. You need to make sure that you get your family out of the house when there is a gas leak, and you need to make sure that the gas leak is dealt with promptly.
Turn Off The Gas
When you turn off the gas to the house, you will be able to stop the leak dead in its tracks. You can turn off the emergency shutoff valve yourself, or you can call the gas company as ask them to turn it off. Also, you can call a plumber who will come to the house and turn off the gas for you. Once the gas is turned off, you can ask someone to come in and fix the leak.
Call Someone To Fix It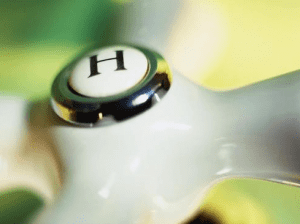 You can ask the gas company to send someone to fix your gas leak, or you can ask a licensed plumber to fix the leak. They will make sure that they find the source of the leak, and they will be sure to give you tips on how to prevent the leaks in the future. You might not know what you are doing, and you should never try to fix these leaks on your own. You will be able to get back in the house as soon as someone has fixed the leak, but you can never go back in the house until you know the leak has been fixed. A professional will test the pipes before they let you back in the house, and they can come back to check on the leak at a later time.
Every time there is a gas leak in the house, you need to follow the steps above. Each step is one that will keep your family safe, and you need to make sure that you are conscious of your family's safety at all times.
Does your Westfield home need urgent gas leak repair services? Dial (317) 420-4006 now to contact L.E. Isley's top notch services.