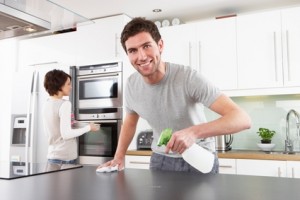 A kitchen remodeling project is often an excellent way to get a custom kitchen and help increase the value of any home at the same time. Kitchens are one of the most used spaces in any house. A kitchen allows people to store food, prepare daily meals and host dinner parties for friends and relatives. When planning a kitchen remodeling project, it is best to have a skilled professional plumber on the homeowner's side at all stages of planning and execution.
Who Are Plumbers?
One of the most important professionals that any homeowner should work with is a plumber. A plumber is a specialist who knows all about pipes. Plumbers also know all about how to fix any problems that may arise during the kitchen remodeling process. A plumber can assist the homeowner with all of their planned renovations and help them get the kitchen they really want.
Where Are the Pipes?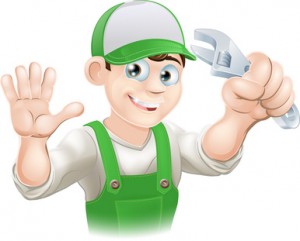 When planning a kitchen remodeling project, it is highly important to make sure that the pipes are in the right places in the room. Pipes need to help delivery water for any planned sink as well as other elements in the kitchen. Pipes that are improperly placed can lead to all kinds of problems including water leakage and the inability to set a specific appliance where it best suits the room. A plumber can also help the homeowner during the planning stages of the renovation. It may not always be clear how best to situate many items in the kitchen. An architect may know about housing plans but may not know about where best to place ducts and pipes. The plumber can examine any existing structure and help the planning figure where best to place many of the basic items that are used in most kitchen renovations.
Preventing Plumbing Problems During Remodeling
The plumber can also provide help should any problems arise during the construction phase of the renovation. A kitchen renovation project may encounter unexpected hurdles such as pipes that do not fit together, clogged drains and water leaks. It is very important to make sure such problems are taken care of as they occur. The plumber can also fix problems before they happen. They can spot potential damage such as wrongly placed pipes and other issues with kitchen structures that can lead to potential problems later on.
Are you looking to turn your Westfield kitchen into an exquisite space for culinary creations? Call L.E. Isley at (317) 420-4006 for the plumbing help you need to make this dream come true.