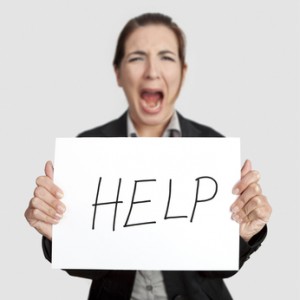 A plumbing emergency can happen at any time. Whether it's day or night, it is important to know how to handle an emergency situation if one happens to occur. It is always good to be familiar with your plumbing pipes so that if a situation occurs such as an overflowing toilet or a busted pipe or even a problematic leaking faucet you will have a better understanding of what you need to do to in order to prevent the problem from getting worse and destroying all your belongings.
Turn Off the Water 
If a plumbing emergency happens it is necessary to first turn off the water supply to the pipe that's causing the problem for you, or if necessary you may need to shut off the main water supply until the problem has been corrected.
Dry the Floors
Once the water is shut off it is important to dry the floors and anything else that may have gotten wet immediately, especially the floors and any electronic items. With electronic items, it is recommended to wipe down all the items that are wet and then leave them out to air dry.
Preventing Mold
It is extremely important to get as much water as possible off of the floors and out of the carpet because any excess moisture will cause mold growth rather quickly. If any mold growth appears it may be necessary to get rid of the carpet or the linoleum. A powerful ventilation fan blowing on full blast should help with the process of removing any excess moisture in the air and floors by evaporation. If you are unable to take care of the issue yourself, it is recommended to call a plumber as soon as possible to help with the plumbing issues that have occurred in your home. A professional plumber will fix the problem ensuring that it will not happen again. If you are aware of your plumbing pipes, it will help you to remain calm and act quickly when an unexpected emergency like this happens.
Call L.E. Isley & Sons, Inc. today at (317) 420-4006if you're in need of plumbing services in Westfield. We have immediate solutions for your situation!